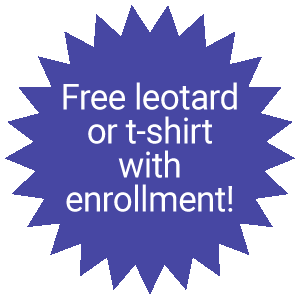 Tumbling
Note:  times / fees / info may change - most current information on the customer portal.
Tumbling is beginner to advanced level classes. Participants will be led through warm-up, stretch, body position review and skill and drill stations set up on rotations on our brand-new equipment including tumble track into resi and loose foam pits, spring floor, and in-ground trampoline.
One Free trial class per child. 

Annual Registration Fee payment of $75/child, and pro-rated current monthly tuition.
Tumbling 1
Beginner 55-minute gymnastics class
Curriculum will focus on working on USAG JO level 1 skills on the apparatus
Tuition - Monthly - click "register" to see fees
Pre-req's
must be at least 6 & in 1st grade
must be able to enter class & follow instructions independently without caregiver
Tumbling 2
Intermediate level 75-minute class
Class will focus on developing strength, and mastering basics with clean form with their tumbling skills. Children must have the following pre-req's below to register for this class.
Tuition - Monthly - click "register" to see fees
General Pre-req's
Must be at least 6 years old and in the first grade
Must be potty trained
Must be able to independently enter class and follow instructions without parent
Skill Pre-req's
straight leg cartwheel
vertical handstand to lunge
back bend / bridge with light spot