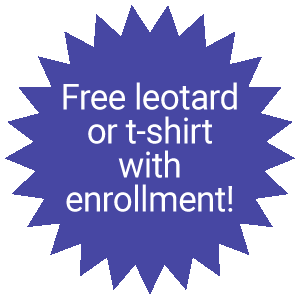 Kang & Roo Classes
Note:  times / fees / info may change - most current information on the customer portal.
Our caregiver-and-child classes!
Kang & Roo Gymnastics
45 - minute beginner class.
Little ones will bounce and roll; features an exciting and engaging curriculum with rotations on preschool-sized equipment.
Caregiver will learn proper spotting techniques for their child.
Caregiver and child will learn gymnastics basics, terminology, and safety positions on vault, bars, beam, floor and tumble track!
Tuition - $90 / month

One Free trial class per child. 

Annual Registration Fee payment of $75/child, and pro-rated current monthly tuition.
Pre-reqs:
Designed for children 18 months-3 years old
Caregiver is required to participate--students cannot be unattended.
Kang & Roo Open Play
Your little one will enjoy supervised free play on our brand-new, super-fun, safe, engaging pre-school and kinder gymnastics equipment. Have fun on the spring floor, obstacle course, uneven bars, monkey bars, balance beams, vaulting station, and tumble track!
60 - minute class
Tuition - $50/ month
Pre-reqs:
Designed for children 18 months-4 years old
Caregiver is required to be hands-on and participate--students cannot be unattended at any time