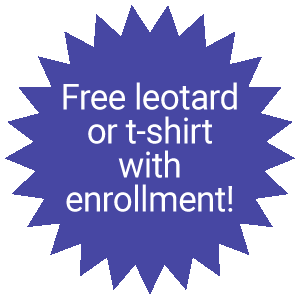 School Age Recreational Gymnastics
Note:  times / info may change - most current information on the customer portal.
A co-ed program for boys & girls with some gymnastics class experience.  Each class, participants will be led through warm-up &  stretching, review of basic gymnastics body positions and safety rules, and event rotations with stations and drills set up for learning basic gymnastics skills on our brand new equipment, including vault, bars, balance beam, spring floor, and tumble track!
Co-ed Rec Gym 1

55-minute gymnastics class
Curriculum will focus on working on USAG JO level 1 skills on the apparatus.
Tuition - $100/ month

One Free trial class per child. 

Annual Registration Fee payment of $75/child, and pro-rated current monthly tuition.
Pre-req's:

6+ years old and in at least first grade.
Must be able to independently enter class and follow instructions without a caregiver.
Must have the following required skills for entry into this class:

Forward roll stand up, back roll down a wedge, 3/4 HS, Cartwheel, chin hold, L hang, and front support 2 secs on a bar
Co-ed Rec Gym 2

90-minute intermediate-level gymnastics
Tuition - $135/ month
Pre-req's:

6+ years old & in first grade.
Must be able to independently enter class and follow instructions without parent/caregiver.
Must have the following required skills for entry into this class:

On floor: Handstand forward-roll stand-up, back roll, controlled vertical handstand, cartwheel, and bridge-kickover down a wedge.
On bars: pullover, three casts and glide swings in a row, back hip-circle with spot
Co-ed Rec Gym 3

90-minute intermediate-level gymnastics
Tuition - $185/ month
Pre-req's:

6+ years old and in first grade.
Must be able to independently enter class & follow instructions without parent/caregiver.
Must have the following required skills for entry into this class:

On floor: Handstand forward-roll stand-up, back roll, controlled vertical handstand, cartwheel, and bridge-kickover down a wedge.
On bars: pullover, three casts and glide swings in a row, back hip-circle with spot